Every now and then God decides to surprise us, yet again, and does something uniquely phenomenal. He creates a one-of-a-kind vocal signature, carefully blends it with inspiration, talent and skill, and gingerly molds it into an anointed vessel designed specifically to minister to heart and soul of His people. Kathy Taylor is this phenomenal musical gift created by God.
As an accomplished National Recording Artist, Minister of Music, songwriter, producer, and community activist Kathy Taylor has been appointed for a time such as this to bring music that not only inspires, but encourages, uplifts, and heals the spirit and soul of mankind. Kathy is the walking embodiment of the term "Minister of Music".
Her musical gifts have brought her before both national and world leaders. She has ministered before Queen Elizabeth, former President Bill Clinton, Senator Hillary Clinton, Congresswoman Sheila Jackson Lee, Rev. Jesse Jackson, Cicely Tyson, Maya Angelou, and many others. Kathy has received resounding critical acclaim for her outstanding, soul-stirring and inspirational performances.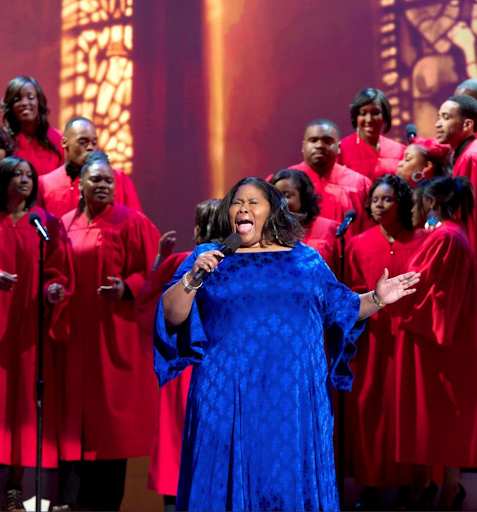 She began her recording career as a soloist with the legendary James Cleveland's Gospel Music of America and The Mass Choir. She was the featured vocalist on songs such as, "Anticipation", "It's Your Decision", "He Did It" and "I Got My Joy Back". These projects, along with her captivating and live performances have catapulted Kathy into the national spotlight.
In her never-ending quest to serve the Kingdom of God, Kathy answered her calling and founded Kathy Taylor and Favor, a multi-talented singing ensemble known for their meticulous and breath-taking harmonies. They have graced the stage with many of today's most renowned gospel artists. To their acclaim, they have released three projects to date. The first two albums produced by Kathy were entitled, "He's Worthy" and "What Would It Profit Me to Gain the Whole World and Lose My Soul?", which were both well received. The third album, "Taylormade", was released on Aleho International Records, under the leadership of gospel music executive, Al 'The Bishop' Hobbs, and produced by Grammy Award winning, legendary gospel music producer, Sanchez Harley. This powerful collaboration produced an incredible project that yielded a Stellar Award Nomination.
DISCOGRAPHY:
He's Worthy
What Would It Profit Me to Gain the Whole World and Lose My Soul?
Taylormade
Kathy's purpose is tri-fold. She has fully embraced her mission to carry the gospel in song all over the world. Through Kathy, God continues to pour out His Spirit. Her dedication to the Body of Christ and limitless love of God places Kathy in a unique position to minister the "Good News" of Jesus Christ. Today, Kathy allows herself to be a vessel God can use to pour out His spirit upon all flesh, for tomorrow she desires to make the music relevant to the next generation. For yesterday, she stands humbly on the shoulders of her mother and grandmother to carry the gospel in song to the uttermost parts of the world.